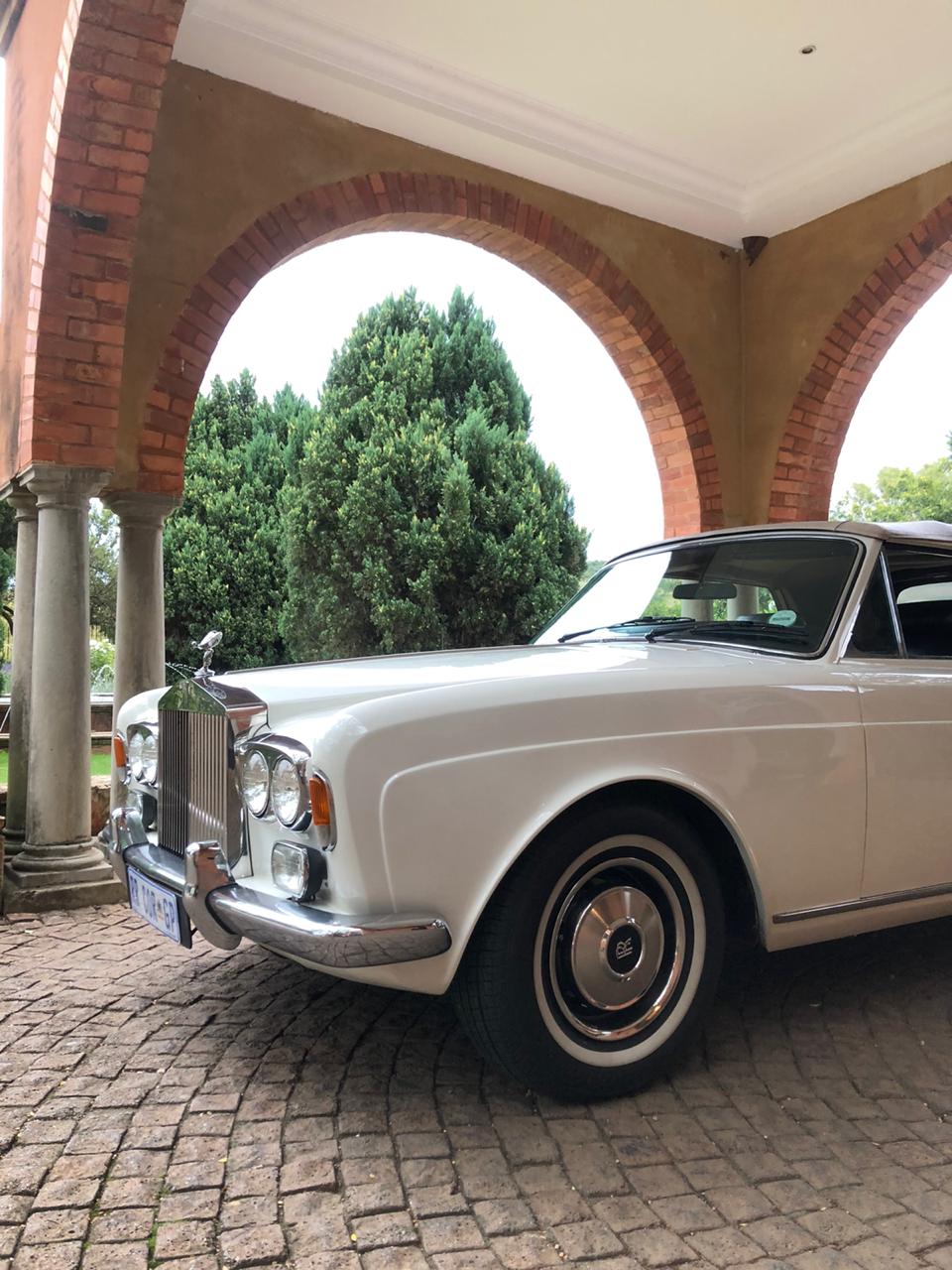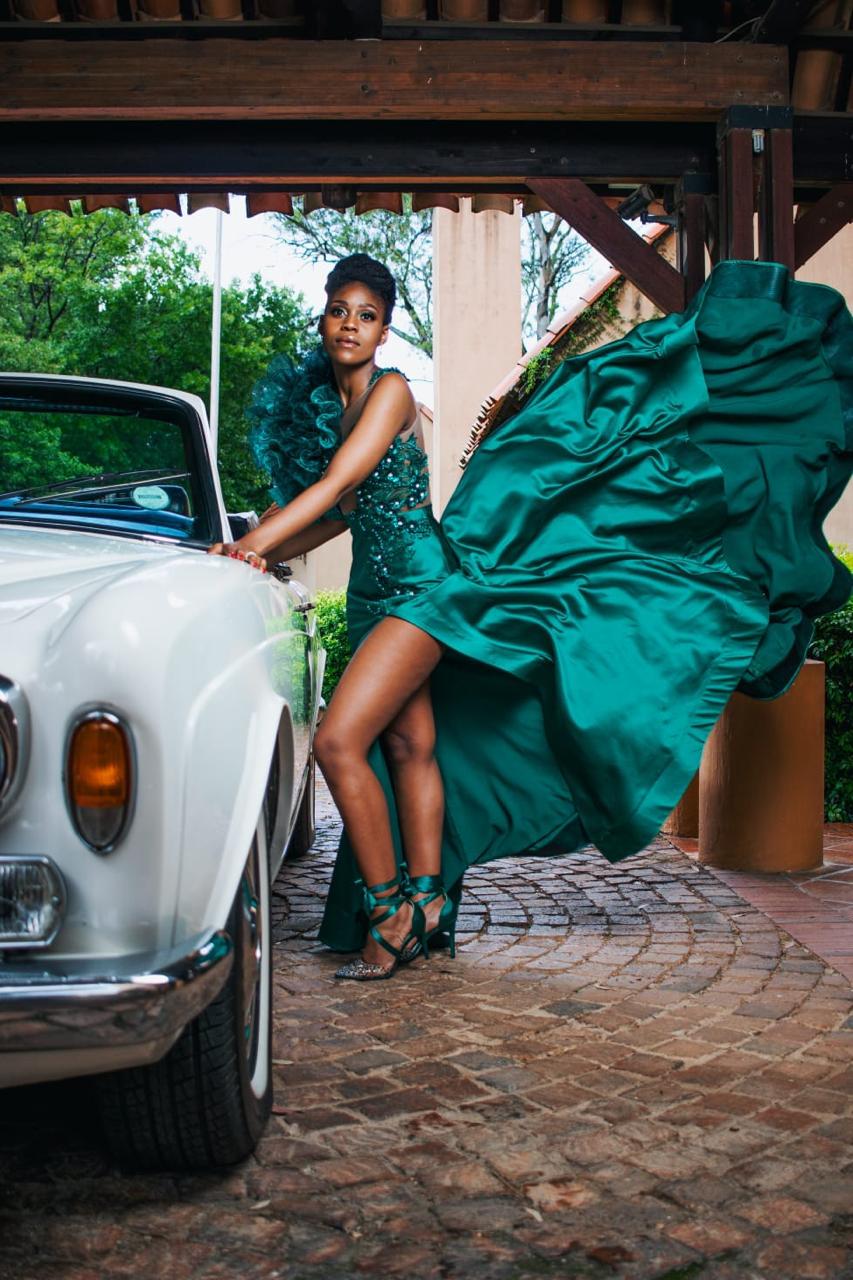 About
Rolls Royce Corniche Drophead
- Old English White with a Cream Soft Leather Roof
- Black Interior Leather Seats
- Trimmed in Walnut and Ash Wood
- Automated Convertible Roof
- Perfect for weddings, special functions, matric balls, photoshoots and much more!
The Rolls Royce has done the likes of all the above including music and movie shoots.
Reviews
5 out of 5 stars
23 passenger reviews
What an amazing experience!!!
Manie, was one of the most exceptional people I have ever met. He went out of his way to make us feel super special on our day, from arriving early to staying with us to ensure we got home ok. The car is immaculate and looked gorgeous in the photos. What a beautiful car and an experience!
What an experience with Manie!
Words cannot explain the excitement we had on the day with Manie. The car was in tip top condition and what a gentleman! We cannot imagine what the day would have been like without him. He was absolutely outstanding, thank you Manie and classic rides
Having a milestone in your life and having a Classic ride such as Manie's Rolls is the best way to always cherish en remember that special day. Thank you Manie for making this day memorable for ever....
A fantastic experience to be driven by Manie in his Rolls Royce Corniche. The car is beautiful and very elegant. Manie was extremely professional and helpfull. Thx for the extra touch keeping all in the loop via WhatsApp. A wonderful experience and highly recommended !
Great ride with Manie's Rolls!
We hired Manie to drop my daughter off at her matric farewell photoshoot and main event with the Rolls and it all worked out very well. I highly recommend Manie to any prospective matric farewell parents. Manie, you rock!
What an experience and what a car! Thank you to Manie who went out of his way to make the matric farewell a truly memorable experience.
Excellent service. Manie was very professional and went above and beyond to make the day special.
Excellent car and service
Manie was very kind and accommodating, and the car is beautiful
The Corniche is a stunning, eye catching classic that steals the show! Manie is also very warm, patient, stylish, helpful (even assisted with look) and witty. Manie knows the right time to make the grand entrance that commands attention and leaves everyone in awe! #doitagain
Manie was very professional and provided an excellent service. He was friendly and just added the extra touch to my wedding. Very very patient and went the extra mile in making my day special.
The driver (Manie) made sure he treats us like royalities, opened the door for, super kind and friendly. The car was one of a kind :)
Manie was a real gentleman, he went above and beyond to make the day special. Thanx again Manie.
Manie was a complete gentleman and noting was too much effort. He was a calming influence on my daughter on her wedding day. She and her groom rated their drive around Bedfordview as one of the highlights of the wedding day. Thank you Manie
Manie is just so accommodating and goes absolutely out of his way to ensure a memorable experience.
It was such a pleasure to deal with Sharon from Classic Rides. The owner of the Rolls Royce, Manie, is a wonderful gentleman and he was exceptional in the overall service in giving the bride in our family a 5 star experience. Highly recommended!
Manie was punctual, professional and friendly. We truly enjoyed working with him. My daughter was delighted and the experience will forever be indelible to her. Thanks once again to Manie.
We received excellent service from Manie! We ended up moving the time of the booking which was no problem for him. Car is immaculate and an absolute gem!
It was an effortless experience with Manie being super accommodating. It added so much to my son's matric farewell experience in a very unfamiliar and unprecedented time.
F&$%#@ng AWESOME SERVICE!! On Time, accomodating, friendly....cherry on top of an awesome event!! Thank you team!!
We really received excellent service and Manie was very professional. Thanks so much!
Wow what a car nice. Thank you so very much for the great experience we had. Manie is such a gentleman, highly professional, friendly and always willing to help to great a great atmosphere. I'm really grateful. He is patient and displaying high level of customer service. Well done Manie
Manie was an absolute pleasure to deal with and gave us an exceptional experience which we will never forget. Thank you.
Amazing, professional service
Manie really went the extra mile to make the bride's day very special. He was willing to help us at short notice. I can defnitely recommend him and will look for a reason to use him in future.