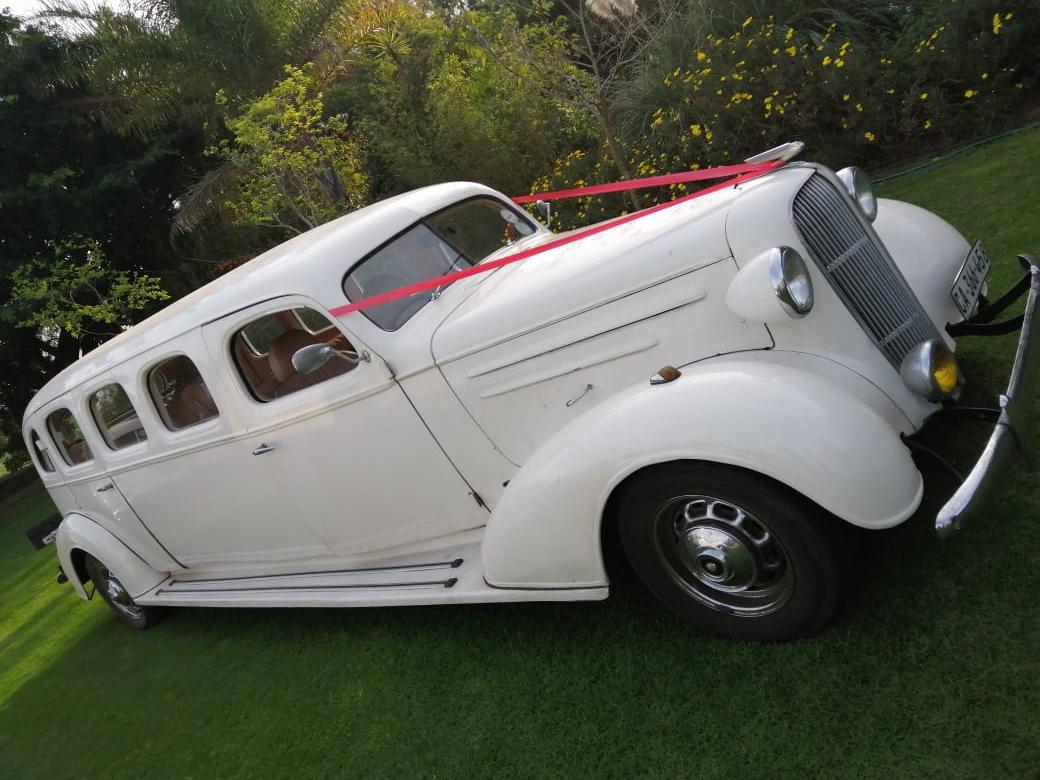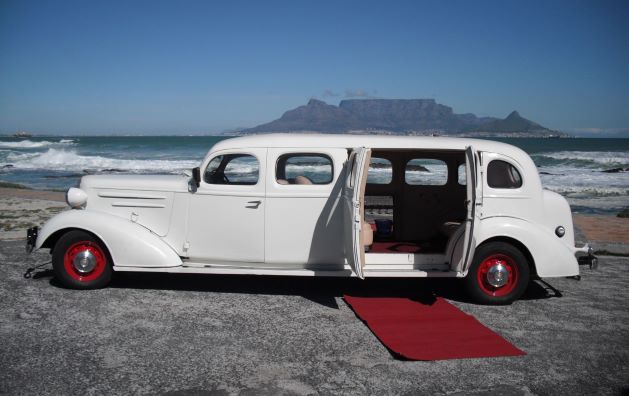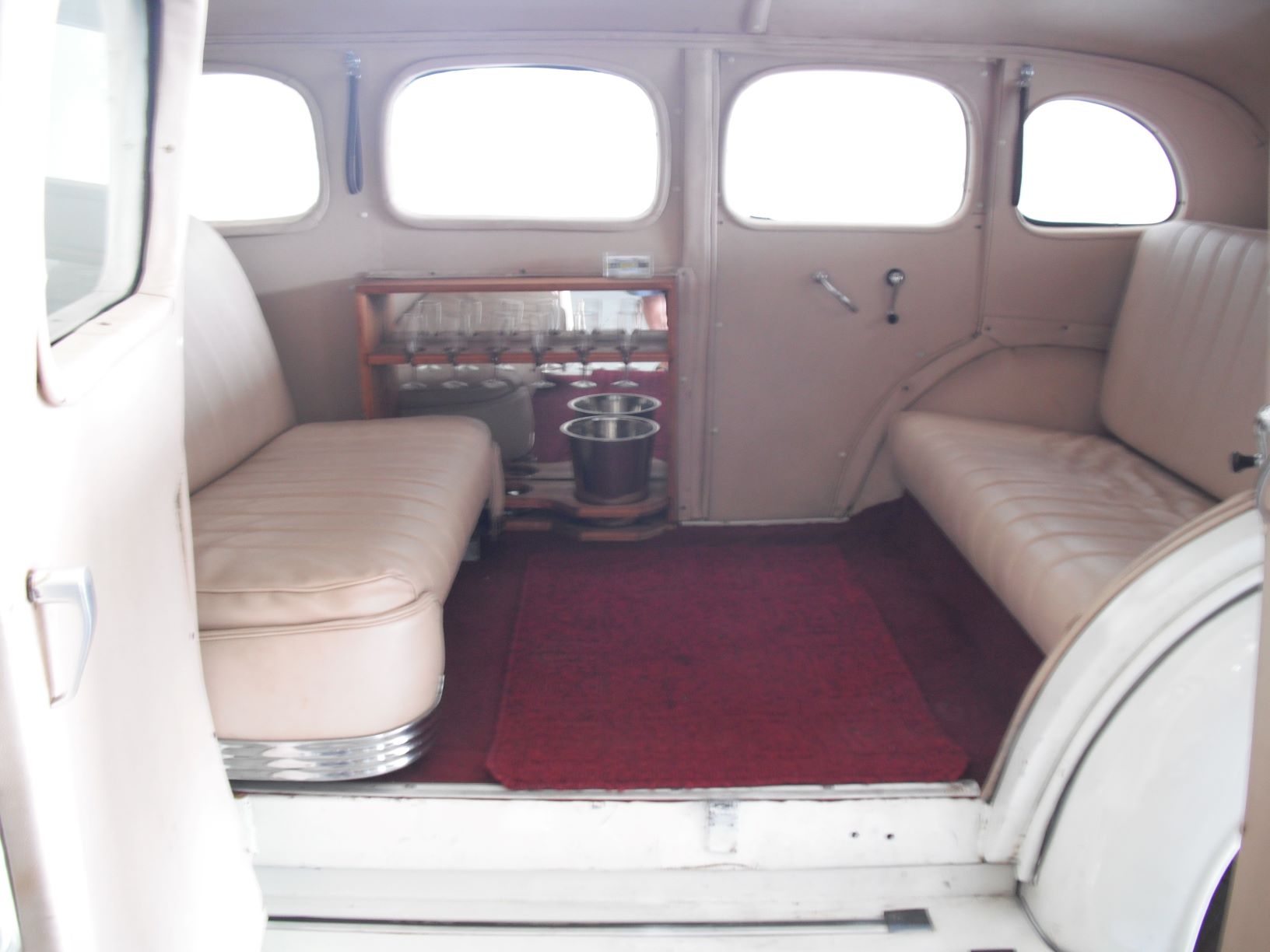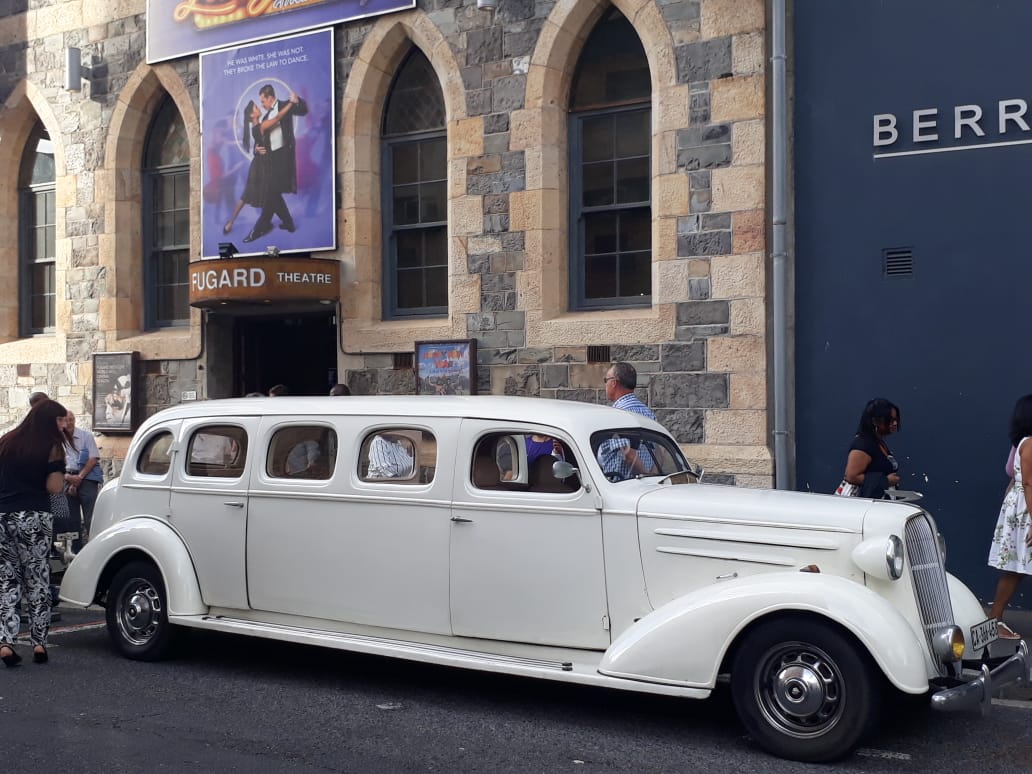 About
These two Limos have been modified from an original 1936 Chevrolet, and converted into 6 seater Limousines. These vehicles are especially popular for Weddings as they are unique.
If required we can add a red carpet for the occasion, as well as Sparkling wine or grape juice at an additional cost on request
Matric Ball are minimum 1½ hours and maximum 2 hours.
Note that booking is for one Limo. If you have a preference (red-rimmed wheels or not) let us know.
No gravel roads.
Reviews
5 out of 5 stars
6 passenger reviews
Roger was firstly on time and friendly...He had patience and is really a blessing. I would continue to recommend him
Unforgetable ride in style!
A very special birthday surprise for my spoilt german friend, he was over the moon! Thank you Roger for beeing a flexible chaffeur.
Thank you Roger for your patience on Tuesday- your beautiful car stole the show and played a huge role in creating spectacular memories!
The 1936 Chevy limousine was the perfect way to drive to our wedding in style. Thanks to our driver for being so accommodating and stopping on Chapman's Peak for a great photo opportunity. A great ride all around.
Your service was fantastic
From the very start we received nothing but great service from classic rides. You guys are very professional.