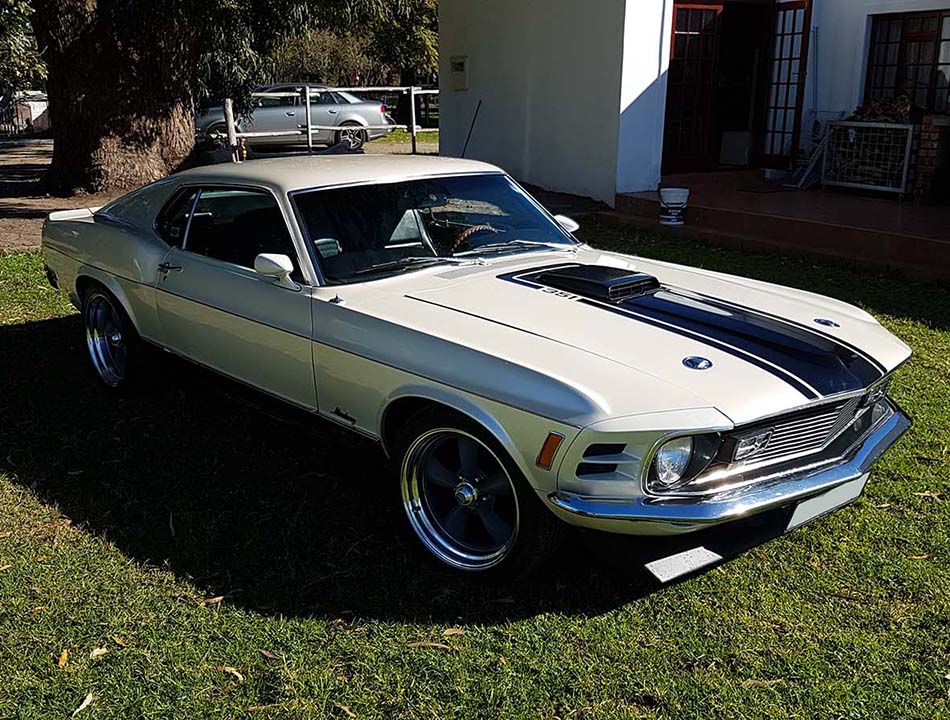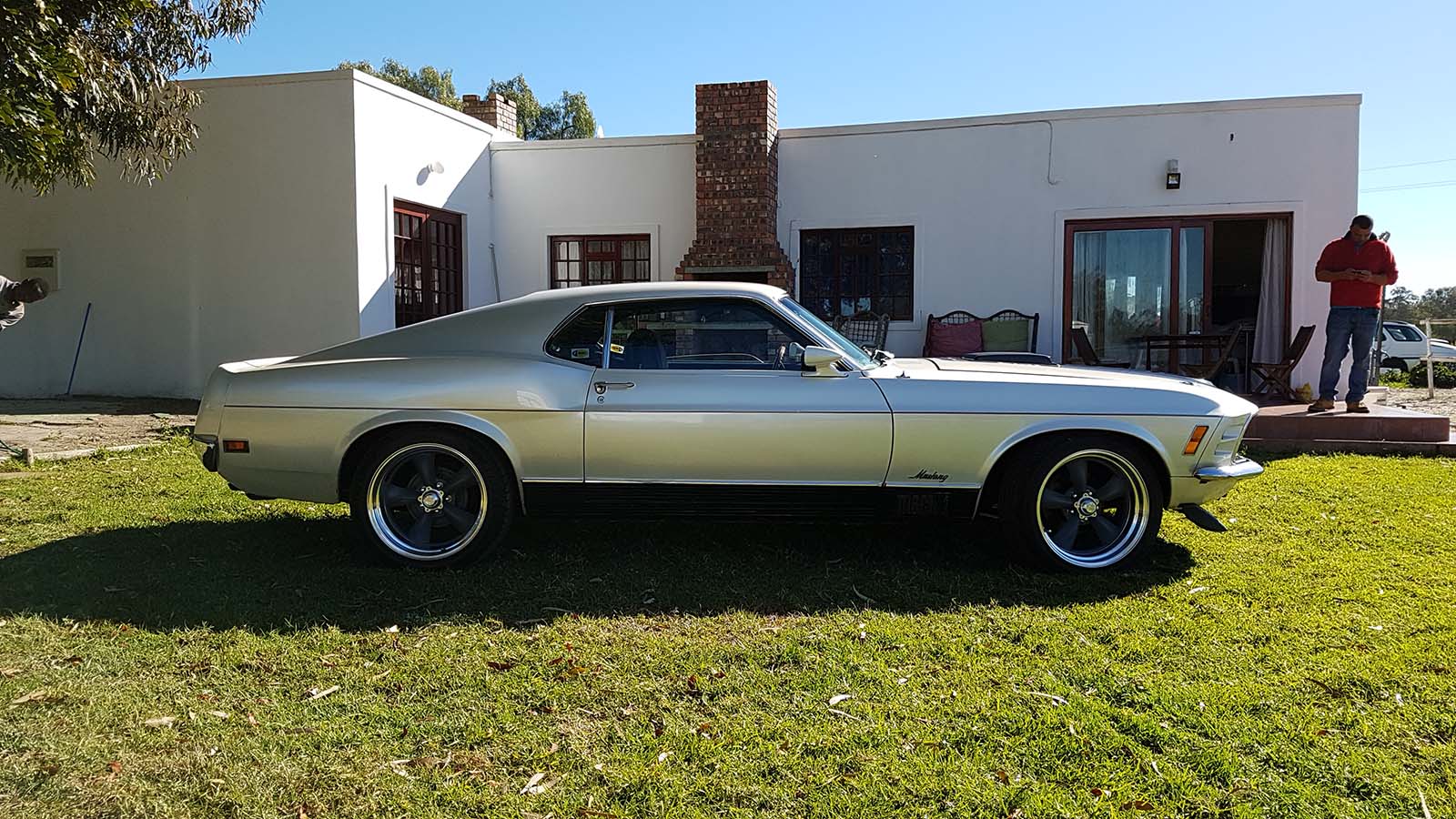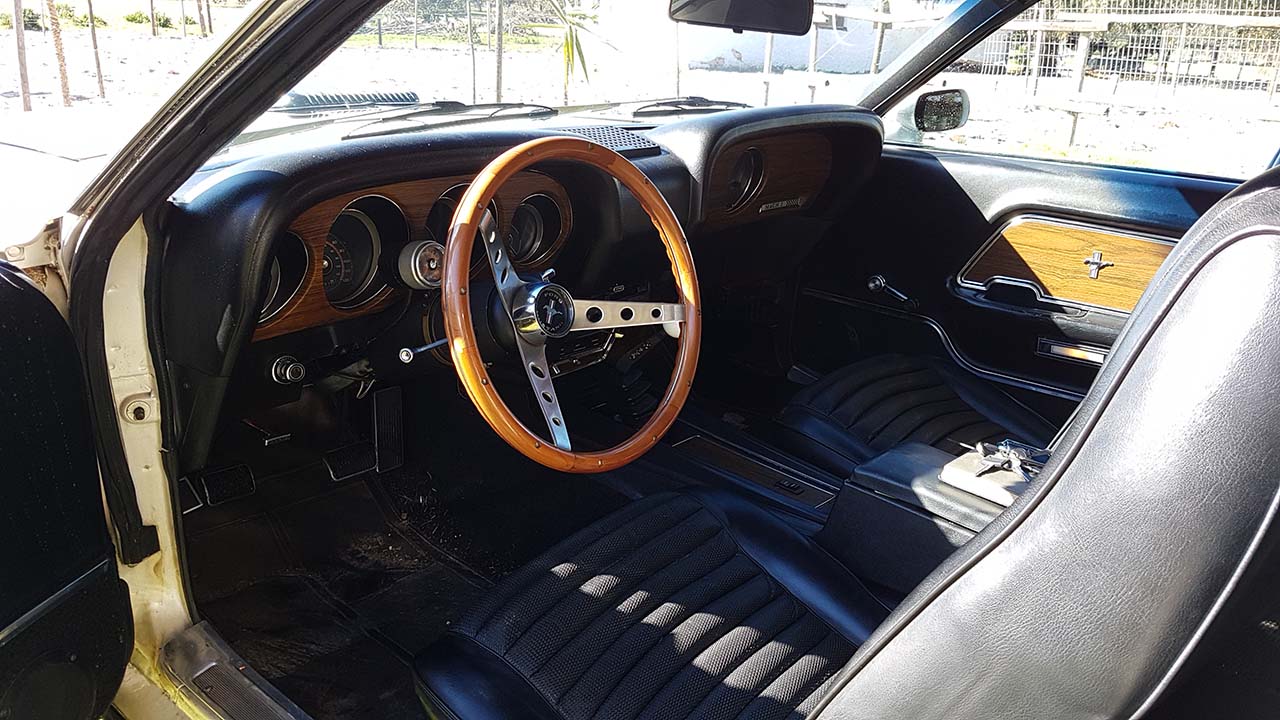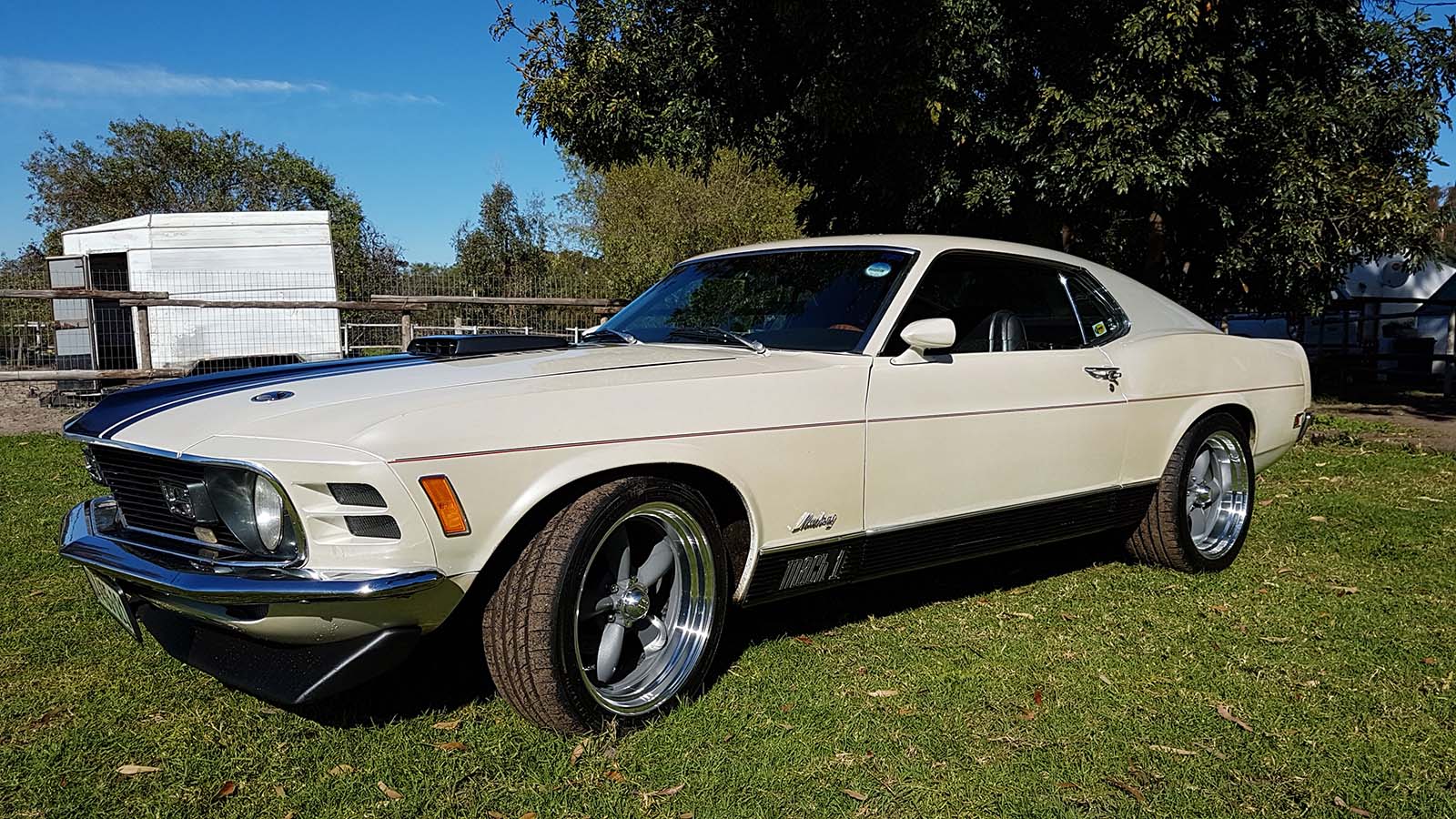 About
After the legendary legacy left behind by the first Mustangs of the 60's, the Mach I had a lot to live up to. And it did its forefathers proud. With smoother, more modernised lines it perfectly captured the transition into the design ethos of the 1970's, while still emphasizing its muscular origins. Even looking at it now, 50 years on, one can see why it was the epitome of cool.
This car has been lovingly looked after by the same owner for over 25 years.
Reviews
5 out of 5 stars
2 passenger reviews
Colin was Great. The kids had a great experience in the Mustang for the matric dance. Thank You
Colin is an experienced, friendly and very patient owner/driver. Not only did he wait patiently for us to take pictures, but even made helpful suggestions. His Mustang is a beauty which caught a lot of attention on a special night. Thank you Colin and Classic Rides!