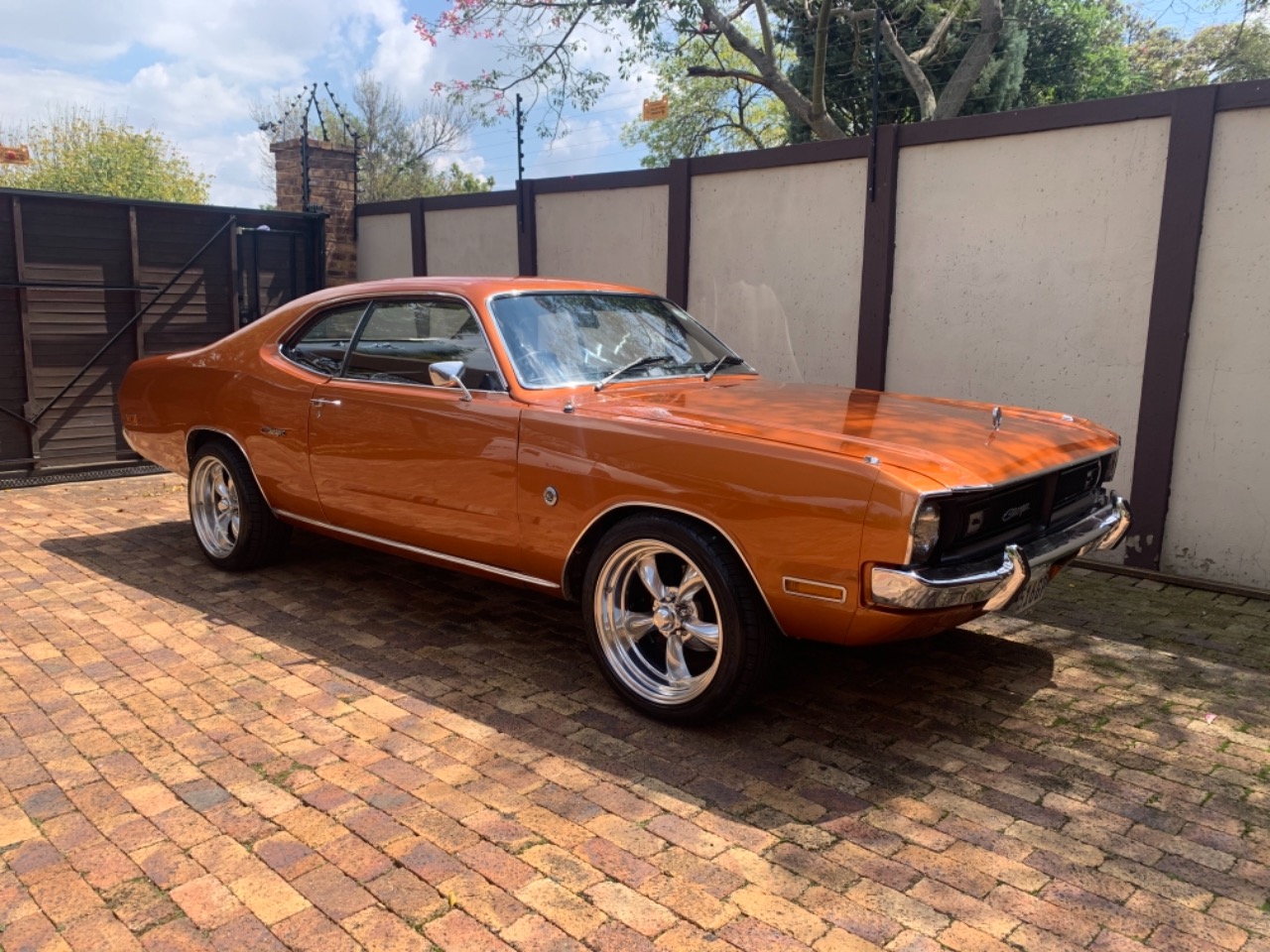 Trevor's 1974 Chrysler Valiant Charger Sports Coupe
(8)
Passengers (excl. driver): 3
Number of doors: 2
About
Reliable-comfortable-unique. We know the car is awesome but you are more important. Paint work has been specifically done for this reason as a photographer has the ability to shoot in the full sun for a bright fun photo or in the shade to elegantly show off the couple. In basic terms it will catch the attention young and old making perfect timeless photos for everyone to enjoy.
Reviews
5 out of 5 stars
8 passenger reviews
Francois was amazing to work with and his Chev Bellair i think it was - an absolutley beautiful car in amazing condition. Our winner thoroughly enjoyed his journey - thank you
The car was definitely the star of the show. My son is a petrol head and everyone knew who was arriving when they saw the car. Marius was an absolute gentleman and took us to a number of places for photo opportunities and also ensured that the arrival was timed perfectly - not first!
Thank you for your professional, chauffeur Marius such a gentlemen and was on time. This car is indeed a show stopper. As my daugter says it was magical, surpassed her expectations.
Very friendly and helpful
Driver was so nice and friendly very helpful, He was open in the the use of the car and ran smoothly didn't encounter any problems really was a pleasure working with him.
Very professional and responsible driver Marius we had, from the first moment the vehicle drove up until the end, the whole experience was amazing, the vehicle is in a mint condition and the experience we had I will definitely recommend to use Trevor and his 1974 Chrysler Charger, thank you...
The car was amazing, and in excellent condition, it was a surprise for my son's Matric Farewell, and he was ecstatic when he saw it. We had to make changes to the original booking due to weather, but Marius was very accommodating, and was a true gentleman. Thank you very much
Thank you for your good service. The car was excellent and the driver very polite and on time.
Very professional and friendly
Marius was an absolute gentleman and ensured that they had a opportunity to enjoy photos with the car. They were treated like royalty and really enjoyed the grand entrance into the dance. Excellent and professional service and I will highly recommend you to all my friends!!!!