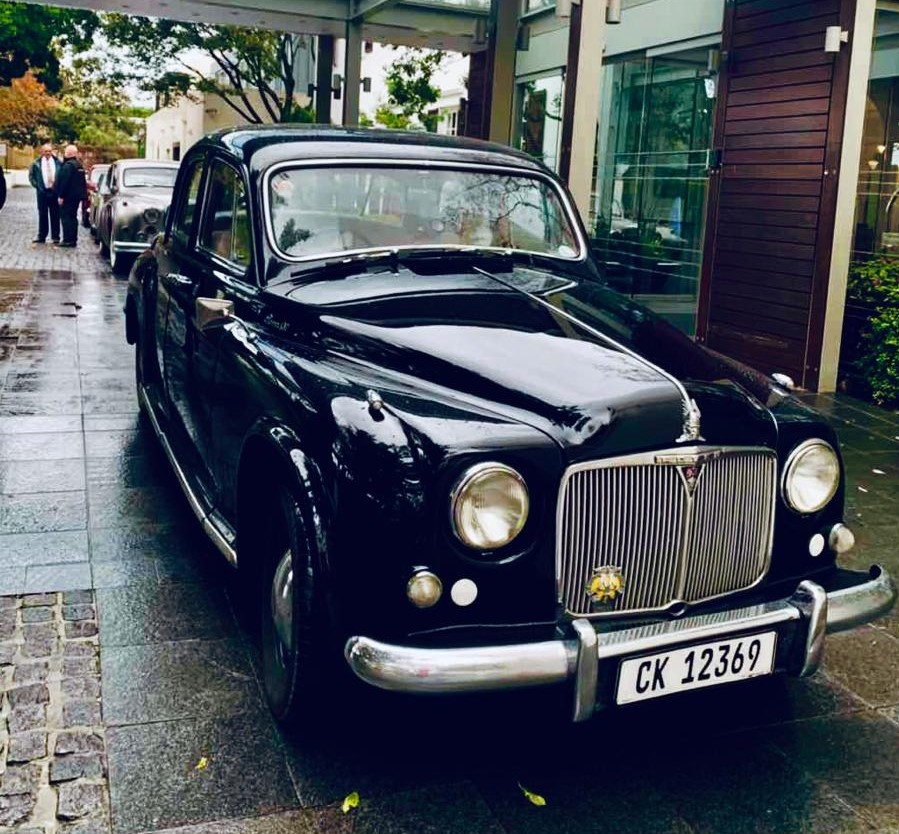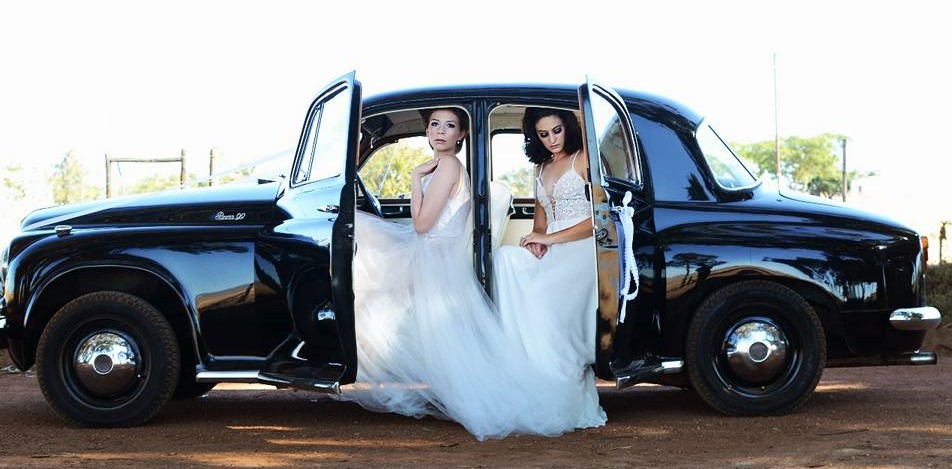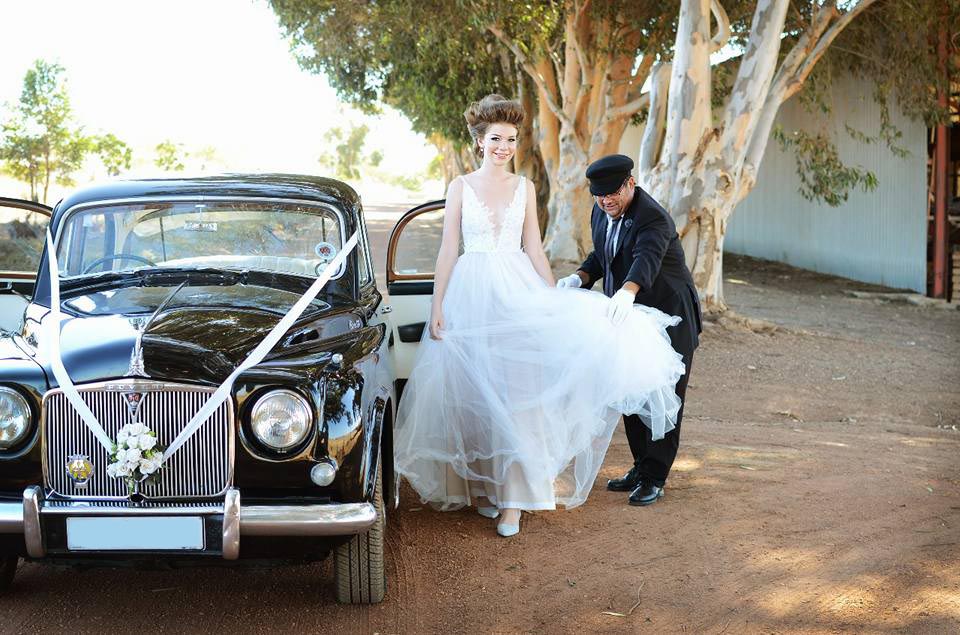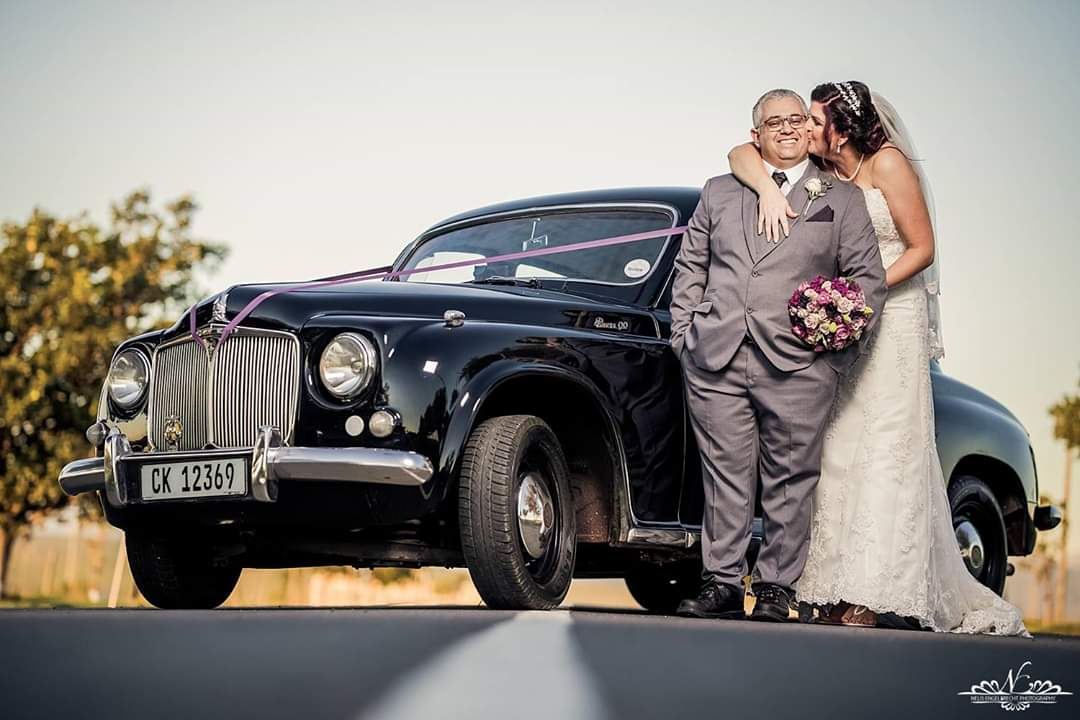 About
The Rover was one of the iconic luxury saloons during the mid twentieth century. It was a complete hit with the elite of Great Britain and it's spacious interior, luxurious leather seats, beautiful details and comfortable ride meant that even the Queen of England and Grace Kelly had to have one.
Reviews
5 out of 5 stars
15 passenger reviews
Danie is the absolute best!
Danie is the absolute best! He made our day so special - goes the extra mile and his car is stunning. Thank you Danie! HIGHLY RECOMMENDED
Making our wedding memorable
Danie was punctual, friendly, patient and helpful. From opening the door for us to carrying my bouquet around and holding it while not being used. You can see he takes pride in his work and enjoys every moment. He contributed to a special day for both of us. We will recommend him to anyone.
Oom Danie is die beste! ...en vol jokes :)
What a privilege to have Danie and his immaculate 1956 P4 Rover part of my daughter's matric dance. Danie's professional, friendly and outstanding service was amazing. If you wish to add extra charm to your occasion I would highly recommend Danie and his fabulous 1956 P4 Rover!
Had a fantastic ride. Sincere thanks for your superb service.
What a pleasant experience it was to have Danie on such a special occasion. Danie thank you for all your patience and for making the girls feel special. It was a matric dance ride to remember.
Great service from Danie, well mannered and patient gentleman. He was extra early and made his passengers feel welcome and safe.
The service was outstanding, the car was spotless and it was just such a wonderful experience. We could take our time wine tasting and having lunch and then onto the Chapman's Peak look out point….it was all so worth while. Highly recommend.
Excellent service with a great personal touch! Does not only deive but also helps with the dress and opens our doors! Will pick you over and over again!! HIGHLY RECOMMEND
Danie was on time and was the sweetest most accommodating chauffeur. The car is an absolute beauty and has maintained all the original specs in a good condition. A special touch on our special day!
Brilliant chauffer service
Danie is a brilliant chauffer. His friendly, enthusiastic and shows greate excitement during the trip. His car is clean and has a nice fresh smile. Well looked after vehicle and can feel his love and passion just by looking how neat his vehicle is. I will definitely recommend his services.
Danie was a true gentleman and an excellant chauffeur. He arrived super early at no extra cost due to uncertainty regarding loadshedding. Danie's beautiful vehicle waa immaculate and he was very patient with the youngsters he transported to their matric dance. He even took photos for them. Thank you
Professional and Friendly
Thank you so much! Danie was so professional, he arrived early, had such a warm and friendly nature and was so happy to wait while we got some photographs with his beautiful car. We really appreciate the efficient service from the booking process to on the day.
Danie arrived well in time and went out of his way to make it a even more special event!
Thank you, highly recommended
Thank you very much Josh and Danie for excellent service. Highly recommended, everything was perfect!