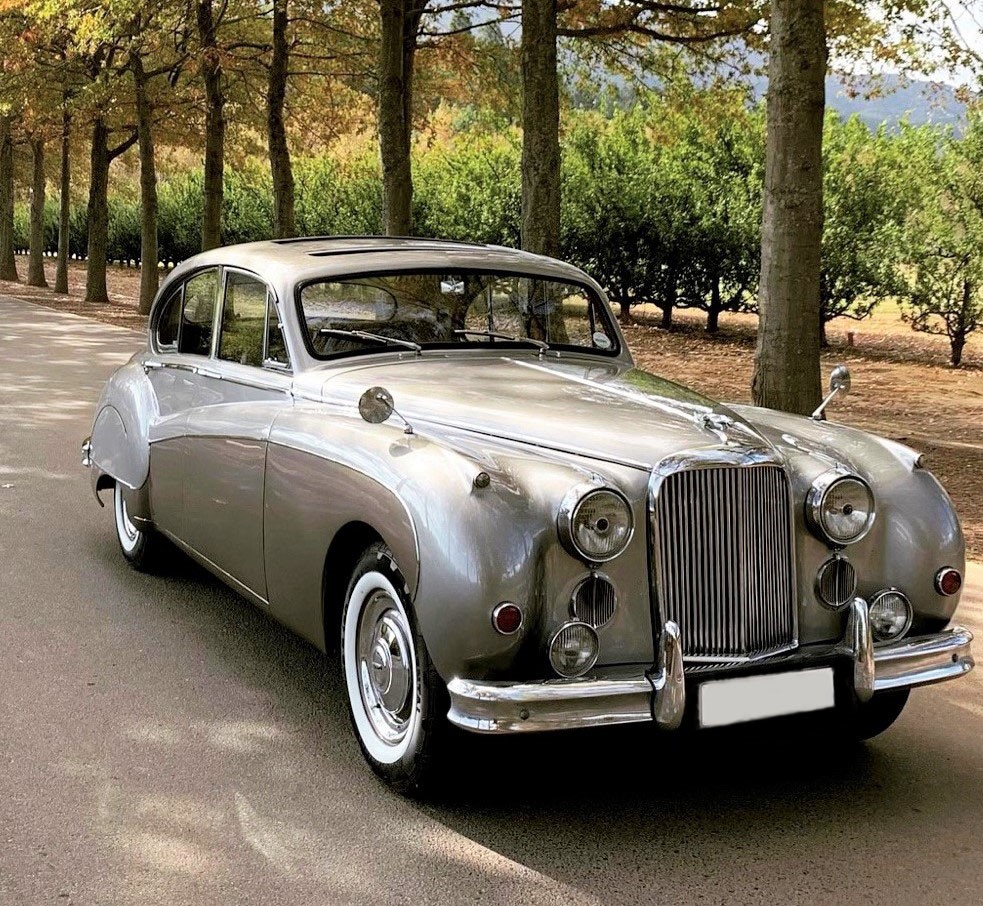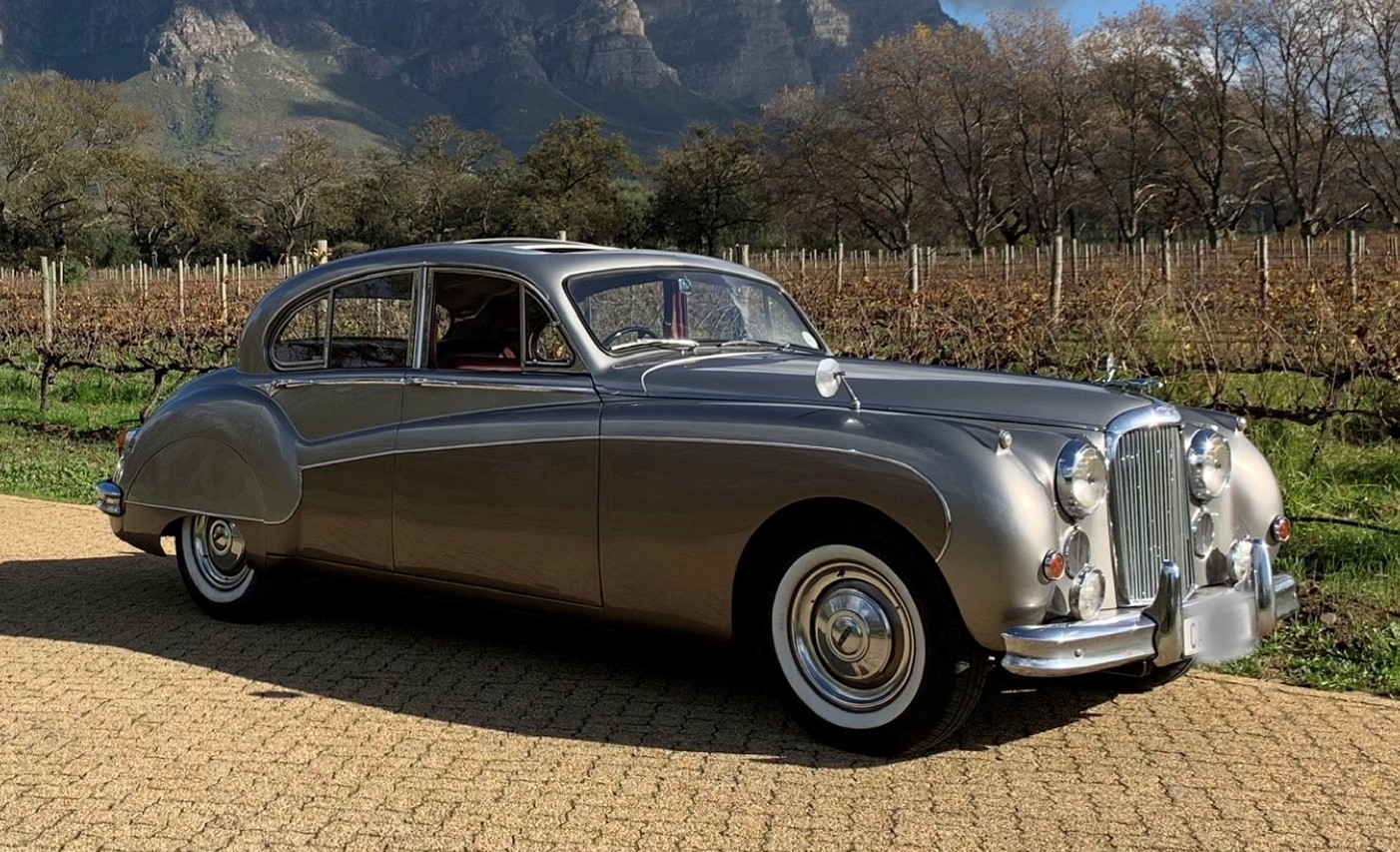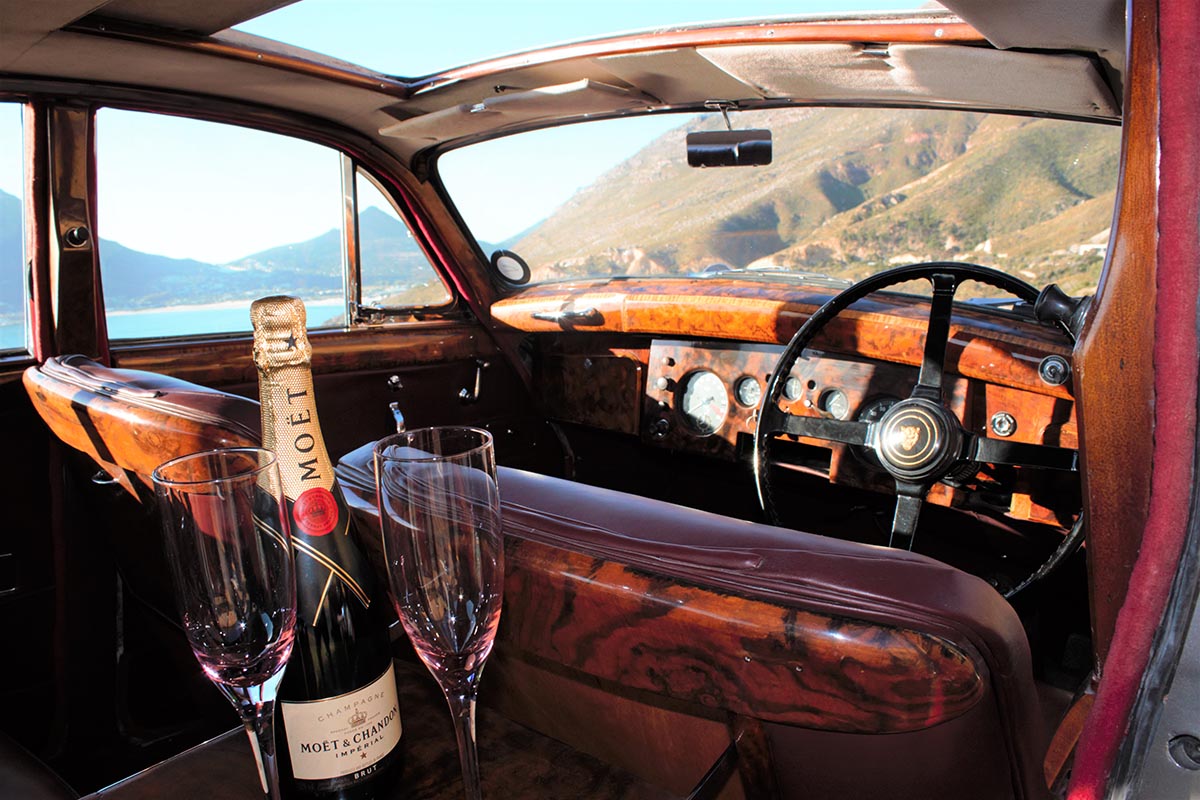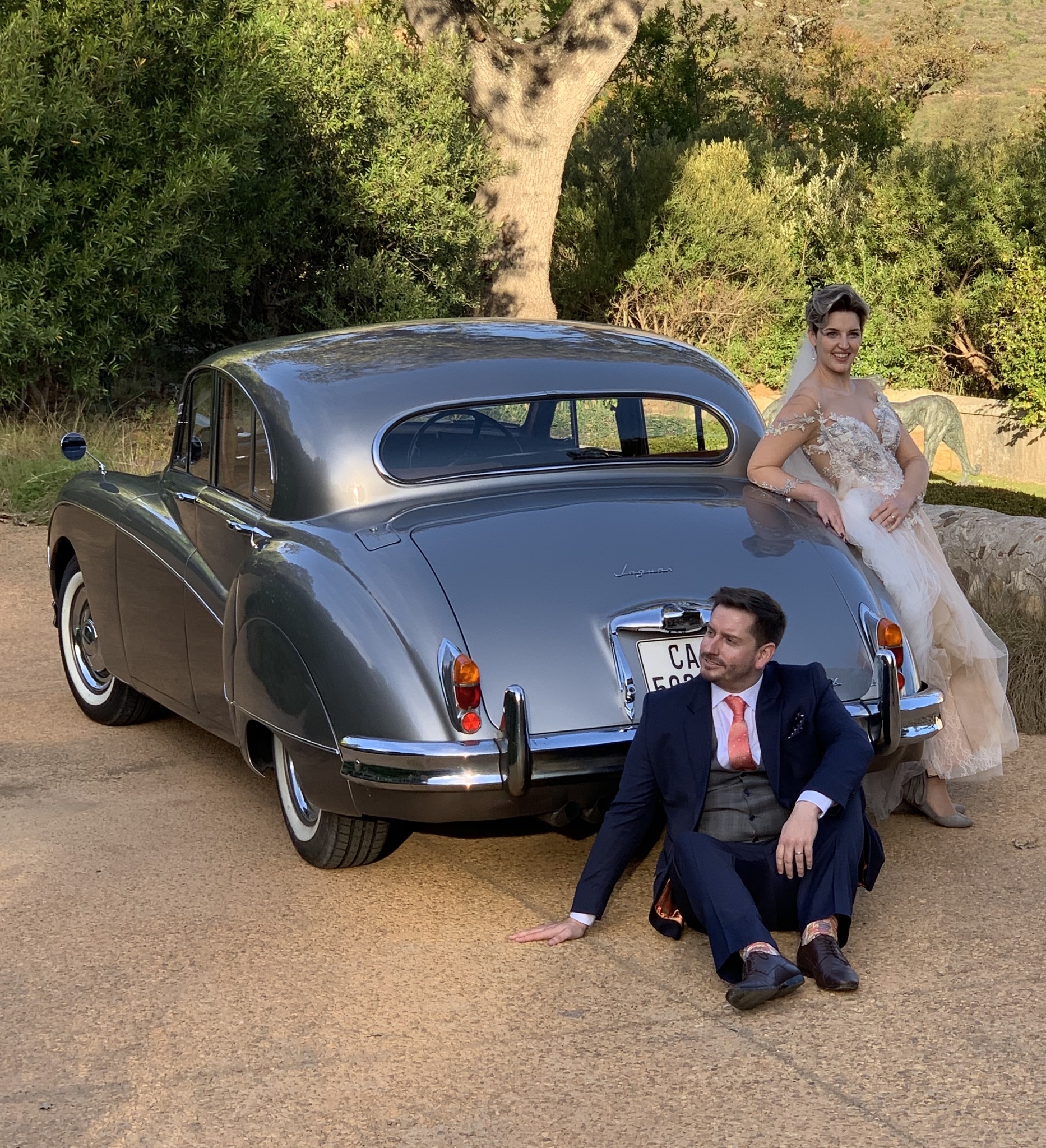 About
Since its inception, Jaguar has built cars that combine luxury and performance into the ultimate vehicle. This age-old classic is no exception with it's luxurious interior fit for a king, taut handling and a ride so smooth you'll feel like you're floating on air. The generous chrome details, elegant curves and soft purr of its reliable straight-six will turn heads wherever it majestically cruises.
Reviews
5 out of 5 stars
17 passenger reviews
Car and Driver Leal made for a fairytale dream come true. So much appreciated.
Friendly and professional
Leal arrived earlier than book. Waited for us to be ready and was patient, friendly and professional throughout
Both Leal and the Jag were the final finish for a lovely wedding. Leal the consummate gentleman and the Jag the ultimate classic! Thank you!!!
It met our expectations on all counts. Leal told us all about the interesting history of the car as we drove.
Absolutely worth every penny
Not only did he arrive 45 mins early (and not charge extra but he was kind and had a very wonderful personality
Leal's pazazz made him the best driver and the car the Jaguar fitted the theme. He made the trip pleasant for for the celebrant. I will use your services any time required. Thank you for making my daughter's day memorable!
We would like to thank Leal for making our wedding day so special. He was so polite and so accommodating. He made us feel so comfortable. He went out of his way to ensure our comfort was taken care off. He was a delight to have as our driver for the day. The car was absolutely breathtaking.
Leal provided a Classic Drive in a Classic 1959 Jaguar MK.9 and added wonderful memories to a wondrous occasion!
top class very professional
This was the best experience really professional and top class service thank you
Beautiful car and ride! Leal was amazing! Will definitely use again!
Nothing short of exceptional
Covid has not been kind to the Class of 2020. Constant postponements of the matric ball, then three date changes and two time and venue changes. The only constant thing since February this year has been Leal. The service was superb and you constantly went the extra mile. Thank You once again.
My son whose matric farewell it was just lived the whole vibe. Leal was super accommodating and patient and friendly and just an all round awesome guy.
A friendly, helpful and professional service by Leal that made my daughters Matric experience extra special.
Very Professional and patient , excellent service!!
Leal was very patient and it was truly an amazing experience .It was the first time booking a vehicle online so I really didn't know what to expect but I can honestly say CLASSIC RIDES made my son's ride to the matric ball venue an experience to remember. Thank you
Booking process went very smoothly with confirmations received timeously. Leal was a good communicator throughout the planning process for our event. He arrived perfectly on time for the collection and drop-off at the venue. The clients enjoyed the ride and the very friendly, helpful service.
On time. Definitely lekkerste drive.. Matric farewell classic car